Biskuttini tal-lewz (Maltese almond biscuits)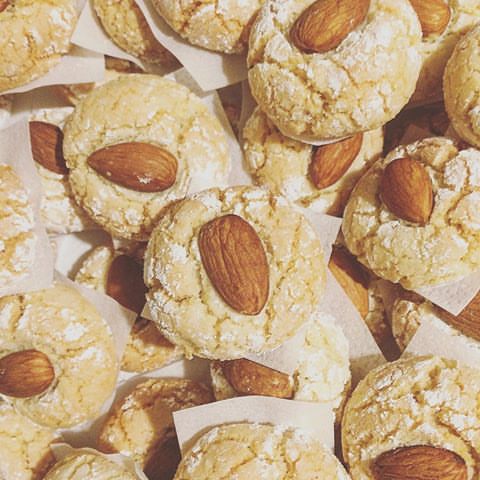 The Schoolcraft Connection holiday favorites recipes
Compiled by Alexandra Lachine, Arts and Entertainment Editor
The Schoolcraft Connection wanted to share some of our favorite holiday recipes with you, so we asked our staff to tell us a favorite holiday recipe and why it was their favorite. We will post a few each week until our next issue is published on January 22, 2018. Here is today's recipe—let us know if you try it and if you liked it!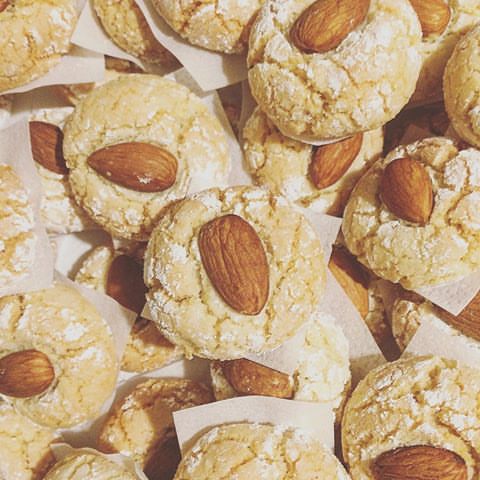 "These cookies are one of my maternal family's most beloved recipes around Christmas and Easter. They're light and not overpoweringly sweet, which is always a nice compliment to coffee and memorable conversation with family around Christmastime."
–Alexandra Lachine, Arts and Entertainment Editor
Ingredients:
21 oz. ground almonds
15 oz. caster sugar
3 tsp. baking powder
1 tsp. almond essence
5 egg whites
3½ oz. icing sugar
Almond halves or glace cherries to garnish
Instructions:
Preheat oven to 350°F. Mix caster sugar, ground almonds, baking powder and almond essence. In a separate bowl, whisk egg whites until light and frothy.
Slowly add almond mixture to egg white mixture until combined well.
Line baking sheet with wax paper. Using a tablespoon, make golf ball sized amounts of the mixture and dip into the icing sugar before placing onto the baking sheet.
Top biscuits with an almond half or glace cherry and bake for 15 minutes or until lightly browned. Recipe yields about 40 biscuits.