The Schoolcraft Connection holiday favorites recipes
Compiled by Chrissy Begle, Layout Editor
The Schoolcraft Connection wanted to share some of our favorite holiday recipes with you, so we asked our staff to tell us a favorite holiday recipe and why it was their favorite. We will post a few each week until our next issue is published on January 22, 2018. Here is today's recipe—let us know if you try it and if you liked it!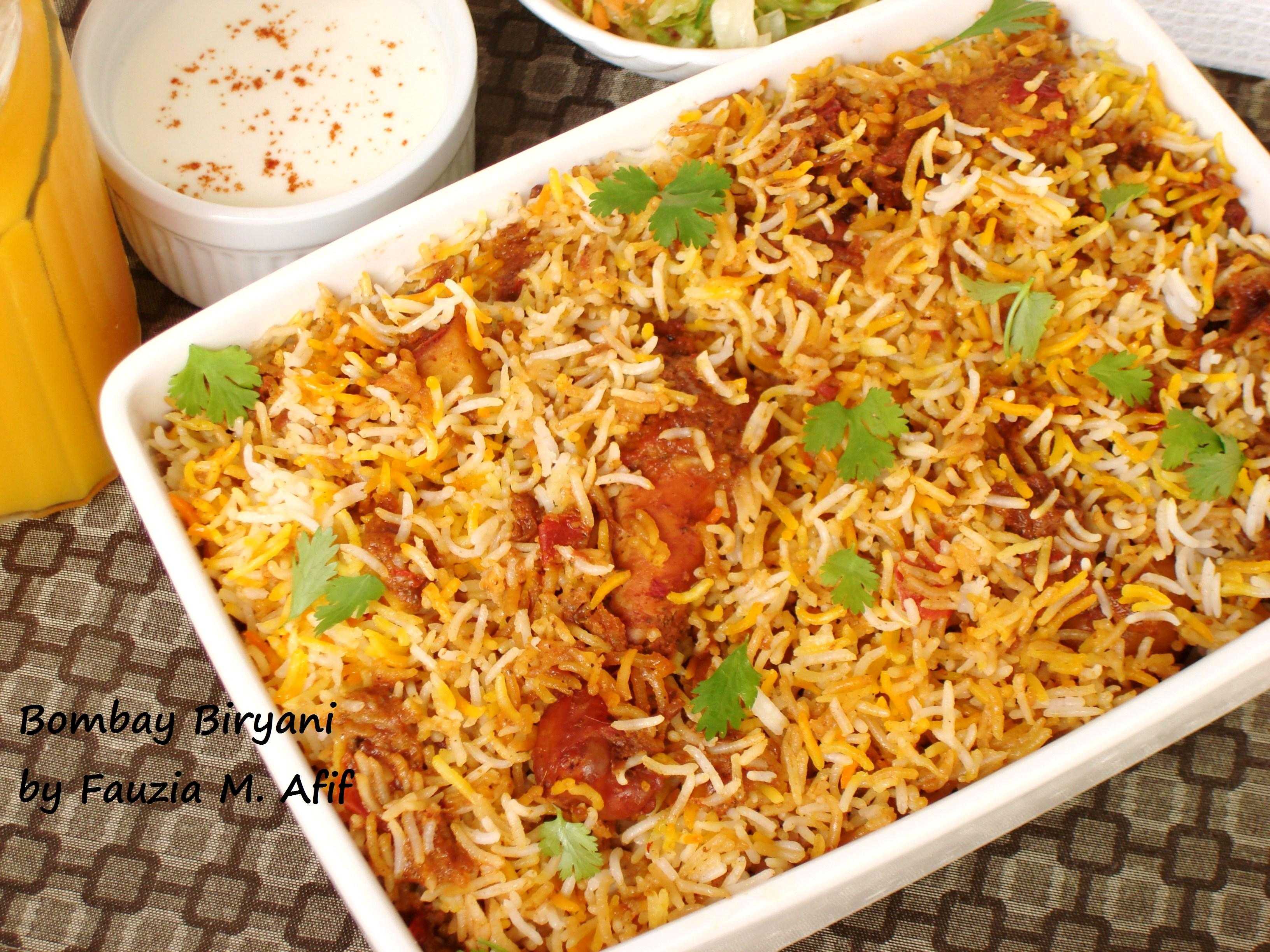 "Bombay Biryani is my favorite holiday dish because it tastes so goo. It's spicy and full of flavor. My family makes this on special occasions."
–Mariam Ahmad, Fall 2017 Campus Life Editor
Ingredients:
FOR MASALA
1 chicken, cut up into pieces, or about 2 pounds mutton/goat or lamb pieces
1 tbsp. ginger paste
1 tbsp. garlic paste
2 tsp. salt
1 tsp. red chili powder
1 tsp. cumin seeds, roasted and crushed
1 tsp. garam masala
4 large onions, sliced thinly and fried until golden
1 c. plain fresh yogurt
2 tbsp. tomato paste/puree
3 green chilies
½ c. fresh coriander, chopped (leaves and stems)
4 potatoes, peeled and quartered
4 medium tomatoes, washed and chopped up
½ c. oil (or as needed)
FOR RICE:
About 2 c. basmati rice
1 bay leaf
2 cardamom pods
2 cinnamon sticks
2 tbsp. salt
2 tbsp. oil
yellow or orange food coloring
1 tsp. saffron threads, crushed and soaked in 2 tbsp. hot water (optional)
Directions:
First, clean the meat/chicken and drain away or pat-dry any excess moisture. Blend the yoghurt, fresh coriander, tomato puree/paste, ginger, garlic, green chilies and a small handful of the fried onions until smooth and pour this over the chicken. Add the salt, red chili powder, garam masala and cumin powder. Mix everything well, making sure each piece of meat/chicken is well coated. Cover and refrigerate for 3 to 4 hours or up to overnight.
When ready to cook, make sure to remove the meat from the fridge about half an hour before cooking to allow it to come to room temperature.
Heat the oil in a pan (you can use the same oil that was used for frying the onions as it will infuse more flavor into the biryani), then add half of the remaining fried onions (reserve the other half for layering later). Next, add the chopped fresh tomatoes and cook until they are soft and mushy. Then add the marinated meat along with all its marinade and cook on high heat to seal the meat quickly. Keep stirring regularly until the meat changes color slightly, then turn the heat down to low, cover and cook until the meat is tender. With chicken you may not need to add any water as it will release some water during cooking and chicken normally cooks through relatively fast, but if need be or if you find the mixture sticking to the bottom of the pan, you can add a small splash of water. With mutton/goat/lamb, you will need to add about 2 cups of water and cook until the meat is tender and most of the liquid is gone.
Taste and adjust for salt then set this mixture aside. Deep fry the quartered potatoes on low heat until they are tender, drain and add them to the cooked meat masala.
Next, wash and rinse out the rice and then soak for about 30 minutes. Bring a large pot of water to boil, add the bay leaf, cardamom pods, cinnamon sticks, salt and oil. Once the water is at a rolling boil, add the pre-soaked rice and cook until it is about three-quarters cooked (al dente). Drain away all the excess water.
Now you can begin the layering. In a heavy-bottomed pot, add a layer of rice followed by a small sprinkle of food coloring, then some of the meat mixture, some chopped mint and coriander, more rice, the remaining fried onions, some more color and saffron liquid, more meat mixture. Keep going until all the layers are done, top layer will be of rice. Cover with a tight fitting lid, seal the pan and then place it on very low heat for about 20 minutes. If your pan does not have a heavy bottom, be sure to add a chapati pan or tawa under the pan to reduce the chances of your biryani sticking or burning.
Once done, open the pot and carefully fluff up the biryani. Gently scoop out onto a large serving dish and sprinkle some fresh chopped coriander over the top. Serve with raita and kachumbar plus some chilled fresh fruit juice.