The Schoolcraft Connection holiday favorites recipes
Compiled by Chrissy Begle, Layout and Design Editor
The Schoolcraft Connection wanted to share some of our favorite holiday recipes with you, so we asked our staff to tell us a favorite holiday recipe and why it was their favorite. We will post a few each week until our next issue is published on January 22, 2018. Here is today's recipe—let us know if you try it and if you liked it!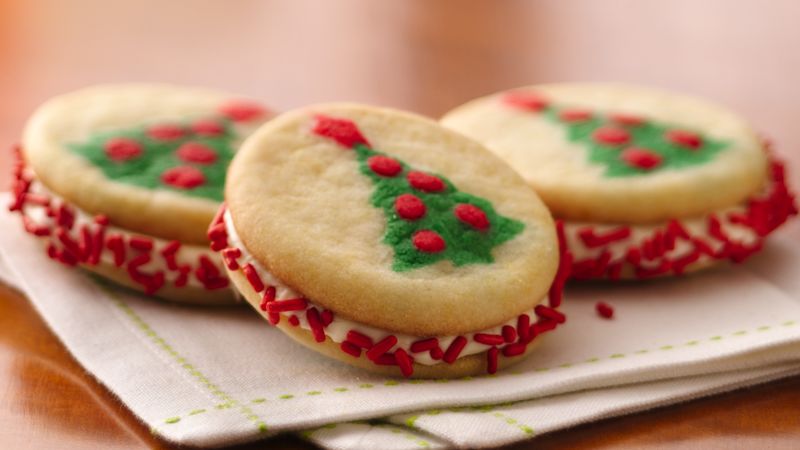 "I make Pillsbury Christmas tree cookies with my family every Christmas, so they're my favorite holiday recipe!"
–Lauren Engelhardt, Staff Writer
This variation uses the finished Pillsbury Christmas tree cookies to make sandwich cookies is something fun that you can do as an excuse to bake more of these fun and easy cookies!
Ingredients:
1 package (13 oz.) Pillsbury™ Ready To Bake!® SHAPE® Christmas tree sugar cookies
¾ cup vanilla frosting (from 1-1b. container frosting)
Candy sprinkles (or crushed candy canes)
Directions:
Heat oven to 350°F. Bake cookies as directed on package. Cool completely, about 15 minutes.
For each sandwich cookie, spread 1 tablespoon frosting on bottom of 1 cookie. Top with second cookie, bottom side down; press together gently.
Roll cookie sandwiches in candy sprinkles to cover edge of frosting center. Store loosely covered. 12 sandwich cookies.