Low-carb chocolate heaven cake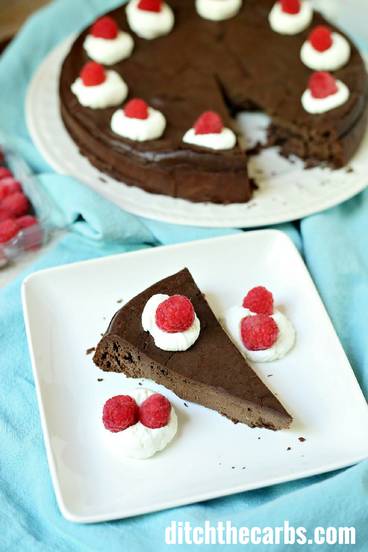 The Schoolcraft Connection holiday favorites recipes
Submitted by Anthony Plescia, Staff Writer
The Schoolcraft Connection wanted to share some of our favorite holiday recipes with you, so we asked our staff to tell us a favorite holiday recipe and why it was their favorite. We will post a few each week until our next issue is published on January 22, 2018. Here is today's recipe—let us know if you try it and if you liked it!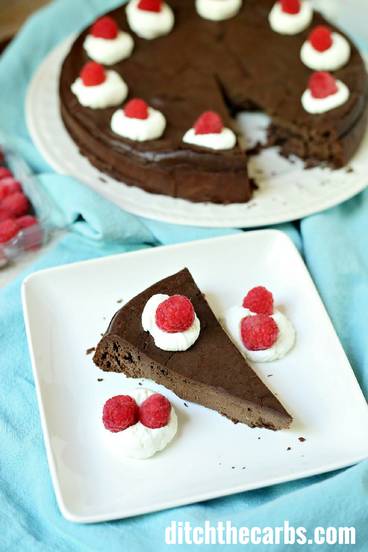 "Low-carb, gluten and wheat free alternative to regular cake for those with gluten sensitivities or who want to be carb-cautious."
–Anthony Plescia, Staff Writer
Ingredients:
10.5 oz. 75% chocolate
6 oz. butter
2 tsp. vanilla
6 eggs
6 tbsp. double/heavy cream
4 tsp. granulated sweetener of choice or more, to your taste
berries (optional)
Directions:
Melt the chocolate and butter together over a low heat in a saucepan. Remove from the heat and allow to cool slightly before adding the vanilla extract.
In another bowl beat the eggs, cream and sweetener together for 3–4 minutes (use a stick blender or hand whisk). It will get frothy and remain runny.
Slowly add the egg mixture to the chocolate mixture in the saucepan, stirring all the time. As you add more egg mixture, the chocolate and butter will thicken to the consistency of custard.
Pour into a prepared tin (see below). Grease a loose bottom cake tin with butter then line the loose bottom with baking paper and push through the outer ring so the baking paper adds a seal and stops the cake mixture from leaking.
Bake at 350°F for 20–30 minutes, or more depending on your oven. Bake until it is just set in the center, do not overcook the cake.
Top with berries before serving if desired.
(Recipe and Image from ditchthecarbs.com)