The Schoolcraft Connection holiday favorites recipes
Compiled by Chrissy Begle, Layout and Design Editor
The Schoolcraft Connection wanted to share some of our favorite holiday recipes with you, so we asked our staff to tell us a favorite holiday recipe and why it was their favorite. We will post a few each week until our next issue is published on January 22, 2018. Here is today's recipe—let us know if you try it and if you liked it!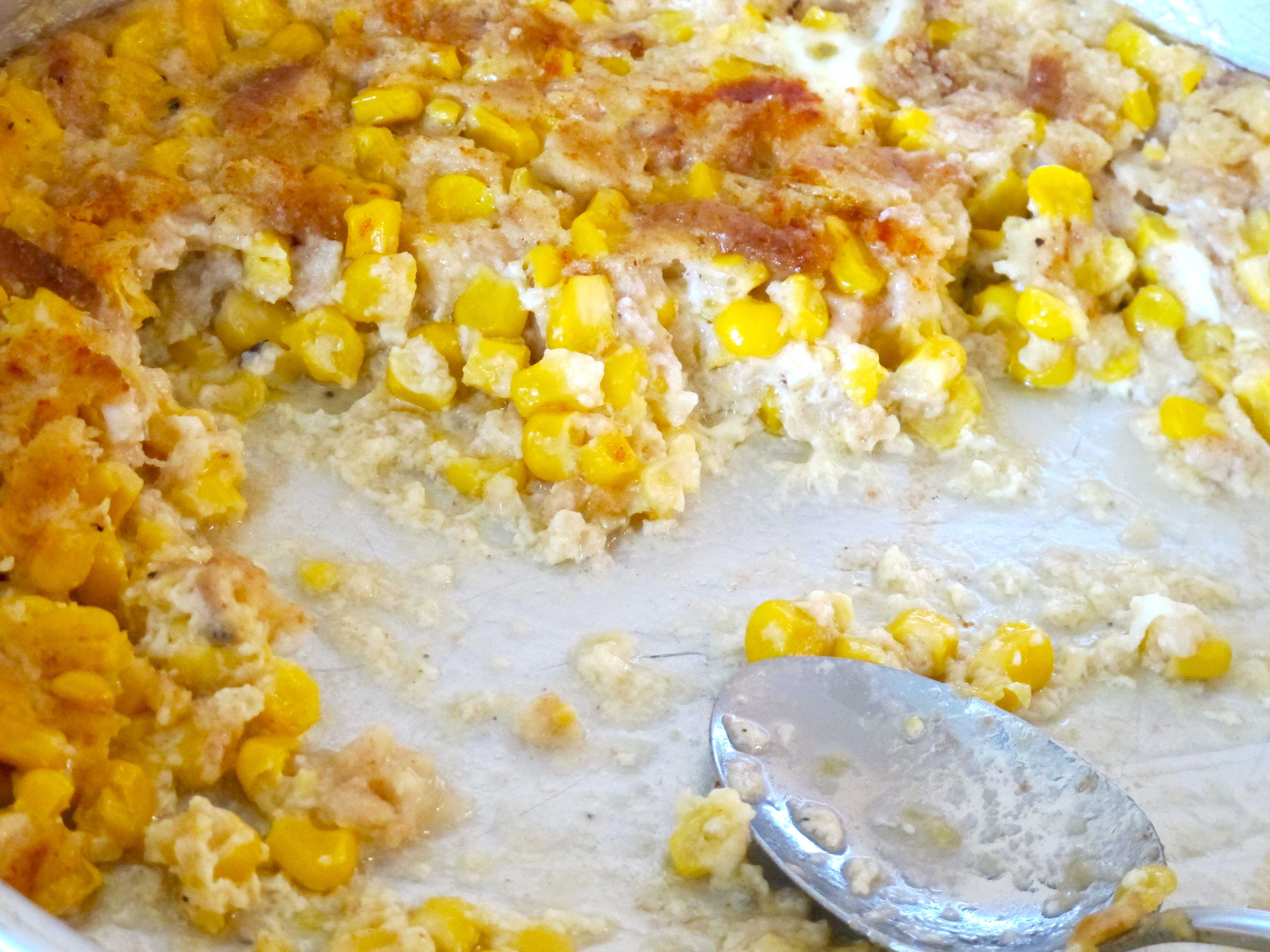 "This is my favorite holiday recipe because it's easy to make, but really impressive, and it takes a simple vegetable to another level with cheesy, buttery deliciousness."
–Chrissy Begle, Layout and Design Editor
Ingredients:
3 c. frozen corn (bi-color recommended), thawed completely overnight
2 eggs beaten
¼ tsp. salt
1 c. finely crushed Club Crackers
4–8 tbsp. butter (do not soften)
2 c. fresh fancy grated Parmesan cheese
1 c. half-and-half
Directions:
Preheat oven to 325ºF.
Spray 1 quart baking casserole dish with PAM
Combine corn, eggs and salt.
Spread about half of the corn mixture in the bottom of the pan.
Next, use about half of the crumbs and layer over the corn; the corn should be mostly covered.
Use a hand grater to grate the butter over the crumbs evenly, 2–4 tbsp.
Add an even layer of parmesan cheese, about 1 c.; the cheese should mostly cover the crumbs and butter.
Repeat steps #4–7.
Pour the half-and-half evenly over the casserole.
Bake uncovered for 30 minutes or until top looks set and lightly browned. Casserole should be creamy and gooey, but not runny.
Notes:
The casserole reheats well in the microwave, so you can make it ahead of time and warm it up just before serving. Also, making the casserole ahead of time and keeping warm in a crockpot is another option that works well, but it really tastes best fresh out of the oven! If it gets too dry, add some more half-and-half and fluff.